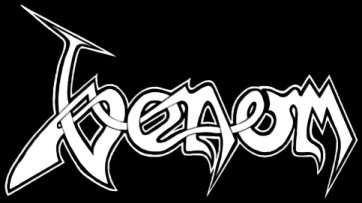 In League With Satan
Aardschokdag Fest, IJsselhallen, Zwolle, Holland, Feb. 11, 1984
The Legions 003
75:41
1. Intro (1:19)
2. Witching Hour (3:37)
3. Black Metal (3:46)
4. Die Hard (3:04)
5. Leave Me In Hell (3:25)
6. Countess Bathory (3:50)
7. Seven Gates Of Hell (5:02)
8. Teacher's Pet (Part 1) (2:46)
9. Poison (3:18)
10. Teacher's Pet (Part 2) (1:46)
11. Buried Alive (3:20)
12. Don't Burn The Witch (3:00)
13. In Nomine Satanas (4:35)
14. Welcome To Hell (4:39)
15. Warhead (incl. partial Mantas
solo) (4:37)
16. Stand Up And Be Counted (5:04)
17. Bloodlust (3:12)
18. Rip Ride (3:17)
19. Schizo (7:39)
20. In League With Satan (4:25)
On the underside of the disc, the inner ring has been painted in white to hide the matrix information. The intro is not listed on the back insert, but the correct tracklisting is inside the booklet.
Although the bootleg contains all of the full songs they played, the show has been heavily edited to fit on a single CD. I have audio of this performance that runs almost 10 minutes longer. Cronos' bass solo after "The Seven Gates of Hell" has been cut out completely (although ironically, Mantas' stage banter mentioning it immediately afterwards is still there), and Mantas' solo after "Warhead" is shortened. In addition, a large amount of stage banter has been cut out throughout the show. The most blatant cut is at 1:38 of track 10, when there's a clear jump in the consistency of the crowd noise after the song.
Classic stuff, although the missing stage banter and song introductions unfortunately diminish the over the top atmosphere a bit, and the performance honestly isn't as cool as the legendary Hammersmith gigs. This show had already been partially released on vinyl on the "Doomed to Hell" LP.