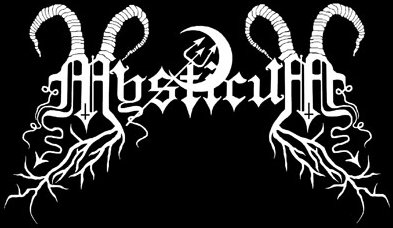 Demons Never Sleep
Tracks 1-6 - "Wintermass" demo 1993
Tracks 7-10 - "Medusa's Tears" demo 1993
Label unknown
44:36
1. Intro
2. The Rest
3. Wintermass
4. Demons Never Sleep
5. Crypt Of Fear
6. The Grave Of Petrified Souls
7. Demons Never Sleep (Medusa's Mix)
8. Into My Crypt Of Fear
9. The Shattered Soul
10. The Grave Of Petrified Souls (Second Version)
While the back insert proclaims the boot is "made in planet SATAN," there's no real label info anywhere.
Tracks 1-6 are from the Mysticum tape on Infortunium Recs (was never clear to me whether this was supposed to be a re-release of the "Wintermass" demo, or a s/t MC compiling tracks from both demos). Apart from the track 6 outro, I believe tracks 4-6 are exactly the same recordings as the "Medusa's Tears" demo, just with slightly different sound quality and pitch (either due to their source, or they may have been mixed differently). These replaced 3 other tracks originally on the demo when it was released under the Sabazios bandname.
The tracklisting text in parentheses was added by the bootlegger (not by me) to differentiate between versions of these songs.